Six Building Blocks for Creating a Life of Balance and Wellness
Creating a life of balance and wellness can often feel like an elusive target.
Just when you hit your stride in some areas, life throws a wrench somewhere else. Then, you're back to seeking your best shot at a sense of equilibrium.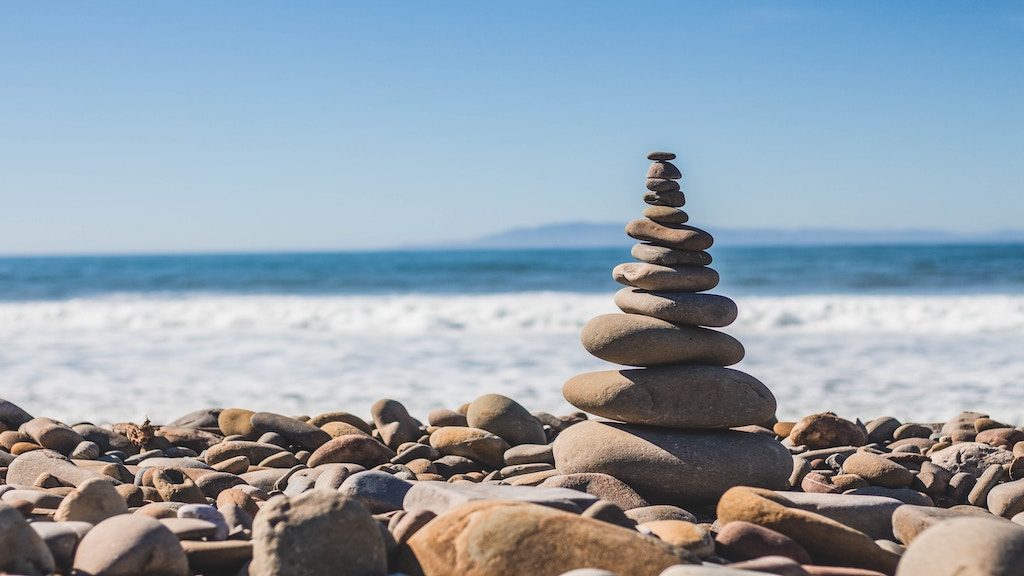 What makes this challenging is that life is continually in flux and sometimes the demands can feel endless.
From work or family demands to life events and medical procedures or changes, it's easy for everything to pile up.
As a result, you may find yourself in a state of constant stress, adrenal fatigue, and taxation. Without a flexible mindset geared towards quick and doable recoveries, the number of changes needed can snowball. Furthermore, new routines become harder to implement as your family life becomes more complex, work demands grow, and as you age.
The good news?
It's never too soon or too late to make shifts for balance and wellness.
Whether you're just starting to feel that something is off or you have a mounting list of all that's gone haywire, now is the perfect time to begin.
The key to making these shifts?
The right solutions are different for everyone. Start small and start smart.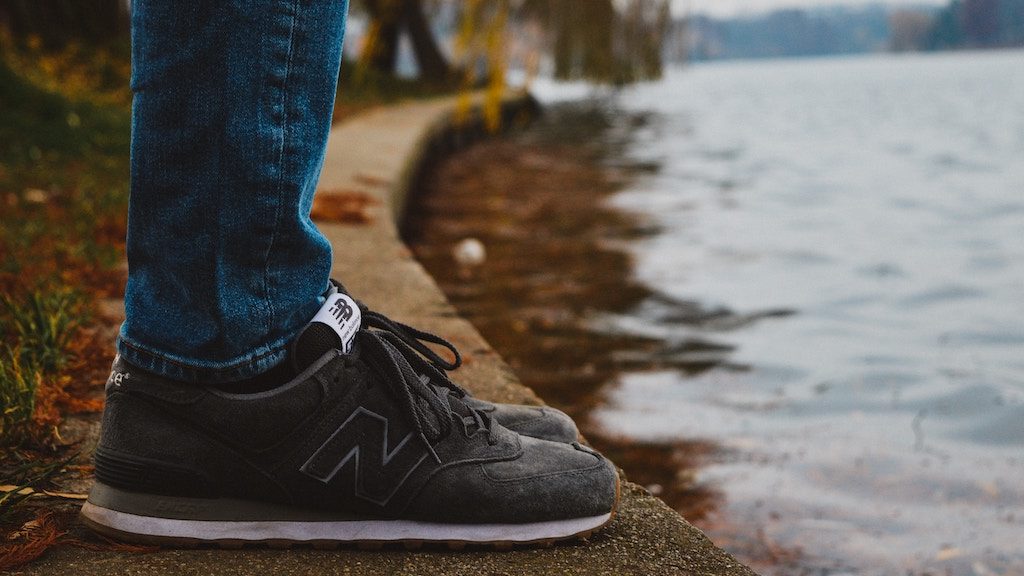 With some mindful prioritization and a willingness to let go of the rest, you can begin to add one building block at a time. What you choose to implement first can be a matter of what will have the biggest impact on you. Or, go for the low-hanging-fruit and begin building momentum with the items that are most achievable.
Whichever route you go, any step you take is a valuable investment in a life of balance and wellness.
There are six building blocks that make for a strong wellness foundation.
Each one may be implemented in a variety of ways but, in general, these are the approaches that promote balance.
1. Stress Reduction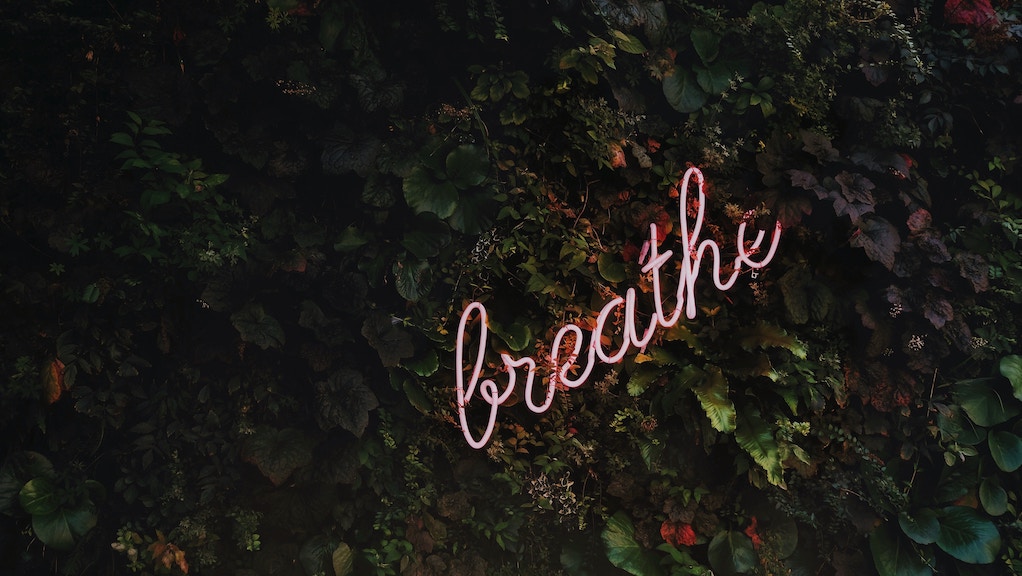 Easier said than done, right? I get it.
Stress reduction can be the most elusive of all.
I'm including it here because each of the approaches to follow (nutrition, movement, lifestyle, boundaries, and acupuncture) supports stress reduction.
Pick one from below or choose one that pops to mind first. Some ideas include journaling, meditation, picnics, going to a comedy club, and taking a class that sounds relaxing to you (i.e. cooking, knitting, etc.).
Think back to when you were a child and what you enjoyed most and that may result in some good ideas that are right for you as well. Did you love to paint or enjoy puzzles? Play is undervalued in adult life yet so valuable and important.
If the last thing you want or need is another thing to do, consider setting an alarm and incorporating 15 or 20 minutes of rest in your day. Give yourself permission to stop whatever you are doing and lay down or go for a stroll. Sometimes prioritizing a little bit of slow in your day is enough to help bring down elevated stress levels.
Personally, I find it's helpful to give myself permission not to think during my rest activity. It's amazing how much we need a blank canvas for a while before filling it up with our to-do lists again.
2. Nutrition
The food we eat and the supplements we take absolutely impact the way you feel and the level of stress your body is experiencing. Without the right nutrients, your cells will struggle to function properly and it will lead to stress in the body.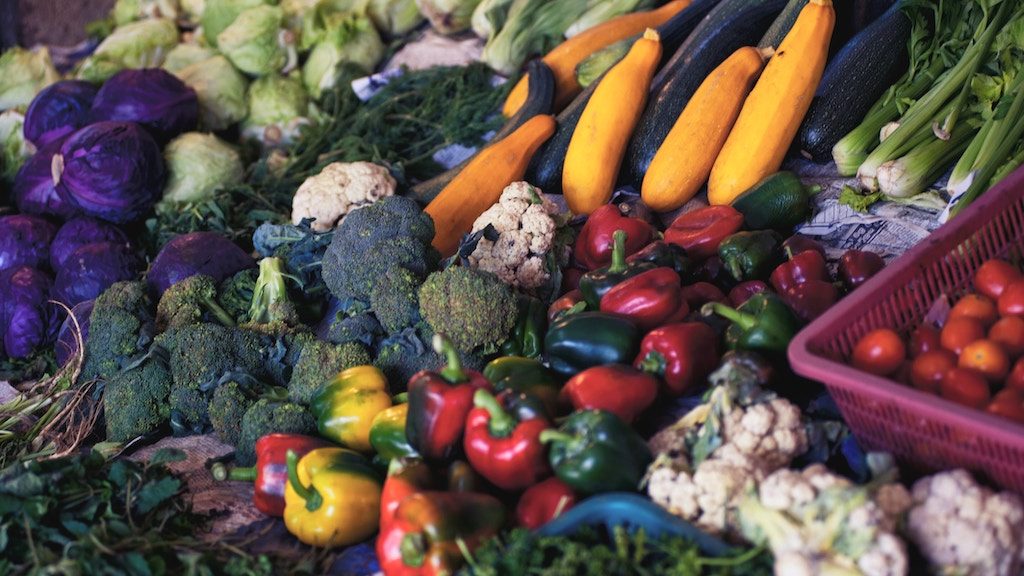 First, if you feel overwhelmed because you aren't sure exactly what comprises a healthy diet, seek out a nutritionist, explore a guide like Practical Paleo, or try a back-to-basics program like the Whole 30.
Perhaps you have the nutritional knowledge but are struggling to find the time to implement. The good news is there are a number of options to help you eat nutritious meals.
One option to consider is bulk cooking and meal planning on weekends or days off to set the foundation for healthy options during the week. Alternatively, try an organic meal kit service like Green Chef or finding a local meal service that is oriented around health and nutrition.
Lastly, if you are someone who has been eating healthy for some time and are struggling to feel the benefits, take a closer look at your supplement needs and consider an elimination diet or food sensitivity testing. Many practitioners like myself can support you as you navigate this discovery process.
Nutrition is a lifelong practice of loving your body and the needs and sensitivities of our bodies are often in flux. Stay curious and open-minded to what your body is telling you. This mindset is the best nutrition building block you can put in place for lifelong wellness.
Each meal is a fresh opportunity to nourish your body. nothing you've done prior precludes you from making a healthy choice.
3. Movement
Our bodies are designed to move as best they are able.
Moreover, the benefits of movement are numerous including detoxification, strength building, and emotional well-being.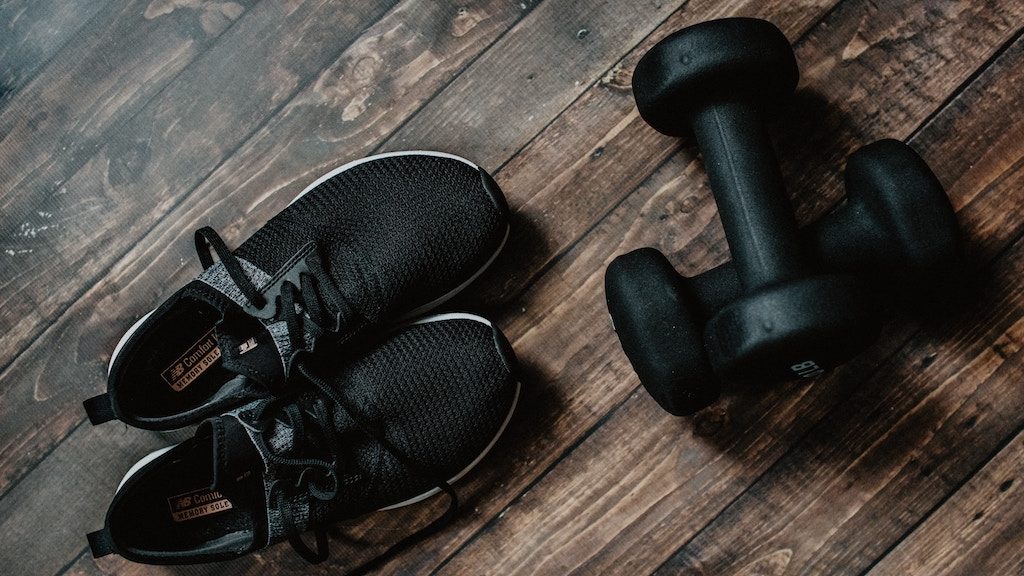 The science behind endorphins and the value they provide is well-documented. Moreover, the options for implementing this building block are numerous.
"The best type of exercise to improve your mood is often a mix of activities you enjoy and are motivated to stick with for the long term."
Choose something you enjoy or explore something new to check out if you like it. Start with whatever feels doable for you and expand from there. Even a ten-minute walk around the block or some simple stretch breaks at your desk can make a difference.
4. Lifestyle
Lifestyle is a building block that, like stress reduction, has a number of angles by which you can approach it. Implementing just one will help you in creating a life of balance and wellness.
Everything I mentioned above can be a lifestyle factor and I recommend taking it one step further.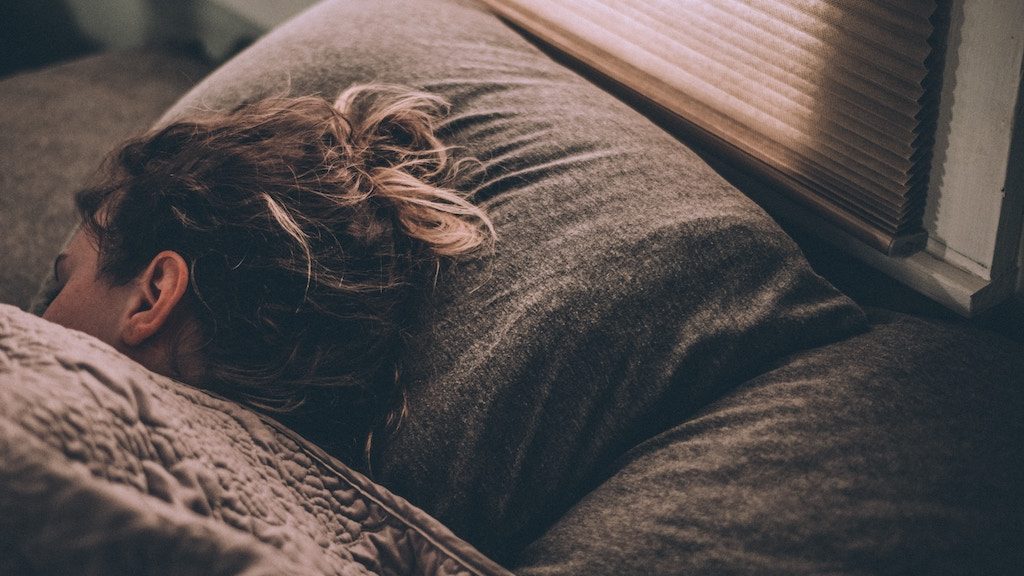 Examine your routines and if they are life-giving.
For example:
Does your nighttime routine allow you to get to bed at a reasonable hour? Or, do some tasks need to be reconsidered or relocated to a different time of day?
Are you prioritizing time for relaxation such as an Epsom salt bath before bed or five minutes of meditation when you first wake up?
Are you scheduling a time for movement at least three days a week?
Are you planning some nutritious meals for the day?
Is there a time you can batch-cook so you can still eat well on the days you don't have time to cook?
Are you making time for meditation or a spiritual practice that resonates with you?
Are you prioritizing a life-giving community and mutual friendships?
5. Boundaries
Setting healthy boundaries is a key building block for creating a life of balance and wellness. Without boundaries, it is nearly impossible to cultivate a life-giving lifestyle.
Honoring health boundaries does not mean you have to be mean or distant with the people in your life. It does mean being intentional about what you are able to do and therefore what you say yes and no to.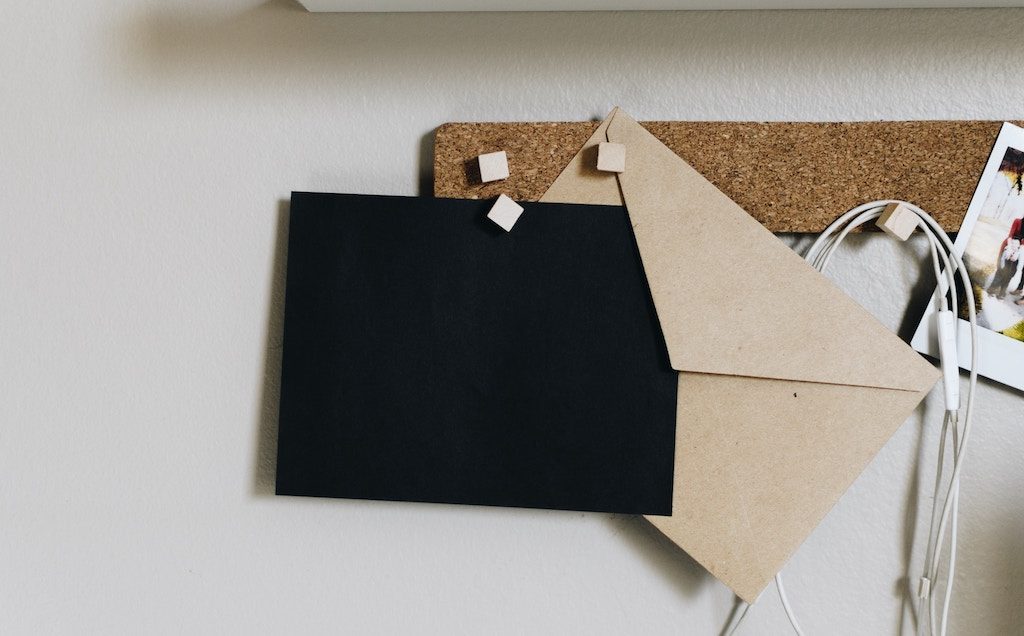 "Having boundaries is essential to a healthy, balanced lifestyle; they define who we are and who we are not."

Dr. Henry Cloud and Dr. John Townsend.
For example, starting in November, I politely decline any social requests for the remainder of the year. The holidays are busy enough with other obligations. Trying to find time for a quick lunch, happy hour, etc. feels like another time sink that I'm unable to support.
Be very wary of the glorification of busy and don't be afraid to say no and decrease your commitments.
6. Acupuncture
Well-suited for a number of health conditions, acupuncture has numerous applications that promote balance and wellness. Furthermore, "a growing body of evidence points to acupuncture's protective effect against the stress response," making it an excellent building block for health and wellness.
Even first-time acupuncture patients will often experience noticeable results after just one appointment.
Not only does acupuncture complement each of the five building blocks beautifully, but it also stands alone well. It is a great first choice if you wish to simply choose one to get started.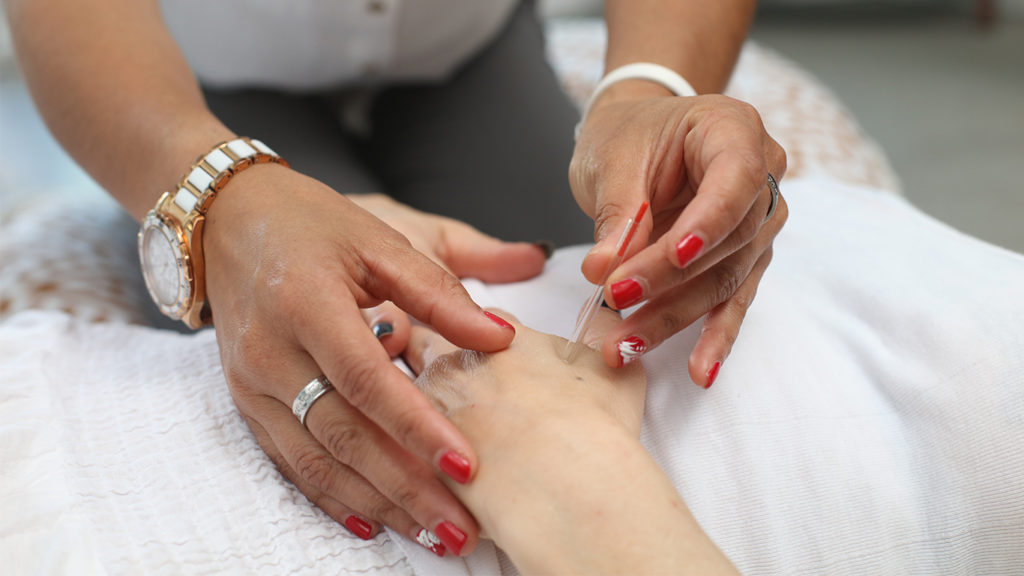 Acupuncture centers around creating lasting health versus quick fixes.
Furthermore, acupuncture practitioners are continually looking for ways to empower patients to create lasting health. Find a practitioner that's a good fit for you and they will help you take the power of your health back into your hands.
In summary, there is no wrong time to take steps toward creating a life of balance and wellness with one of these six building blocks.
Whether things feel a little out of sync or way off, look for small changes you can make today and build momentum as you go.
The right solutions are different for everyone so be sure you are choosing options that are right-sized for you and achievable.
Every day is an opportunity to cultivate wellness and balance. If you don't love the choices you made today, know that tomorrow is another chance.
---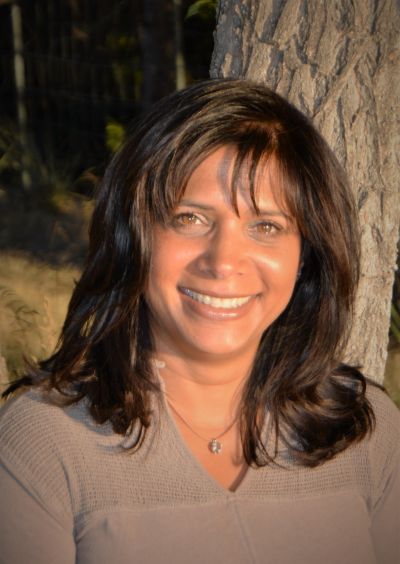 Jennifer Ulman, L.Ac. is a nationally certified and licensed Acupuncture and Oriental Medicine practitioner based in the greater Denver area. She combines deep intuition and extensive training to build ongoing relationships with her patients. She hails from Canada originally and spends her free time in her local yoga studio and with her husband, two kids, and energetic dog in the beautiful outdoors Colorado has to offer.