Creating a Healthy Routine for Pregnancy and Beyond
Did you know your children can benefit from healthy lifestyle shifts as early as pre-conception?

Chinese Medicine states a baby's constitution (known as "Jing") is determined at the time of conception. Improving parental health while trying to conceive helps create a strong constitution for the baby.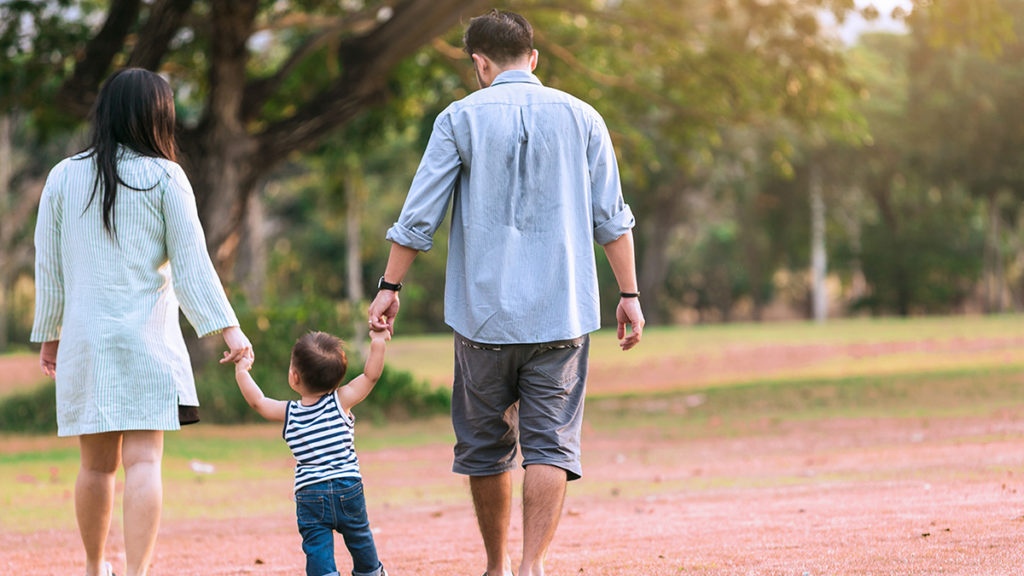 Even without this head-start, nutrition, exercise, and relaxation practices will benefit you and your family when implemented at any stage. Moreover, this is something both parents can focus on.
When parents create a healthy routine they lay a foundation for parenthood and a healthy family.

Nutrition
Nutrition is arguably the most important gift you can give your baby.
For dads-to-be, this is most important three months prior to conception. Solid nutrition during this time is translated through the body and into half of the baby's gene pool.
Even if phase two of the responsibility is transferred to the mother, dads can continue with this routine in support of the mom. This will also help solidify a household routine and create a foundation for how the youngster will eat.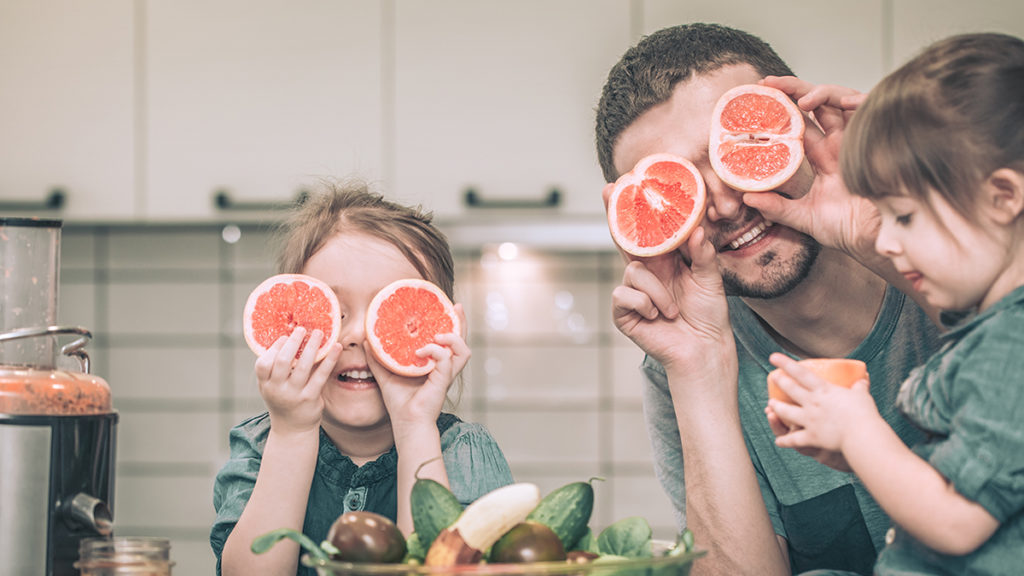 Eat from a wide variety of groups and flavors, as the child can develop taste buds based on what you consume. Focus primarily on protein, vegetables, and fruit. Also, incorporate healthy fats such as coconut oil and avocado. Women generally crave carbohydrates during pregnancy and naturally eat them so I don't recommend emphasizing them.
Furthermore, eating smaller meals with more frequency helps minimize heartburn and improve digestive absorption. Make sure to include protein or healthy fat in almost every meal or snack. Choosing to prioritize protein and fat will help minimize blood sugar spikes and avoid the lows that follow. As a result, you will be less likely to experience irritability, lightheadedness, dizziness, and shaking. 

Exercise
In addition to nutrition, exercise is essential for creating a healthy routine.
According to Chinese Medicine, being pregnant can create blockages for the Qi (also known as life force, prana, energy) to flow smoothly throughout the body. A growing fetus certainly puts a lot of pressure on the surrounding tissues, muscles, and organs and disrupts Qi flow in the meridians.
Exercise promotes Qi flow and helps to improve symptoms of Qi stagnation (e.g. muscle pain, indigestion, cramping, foggy head and more).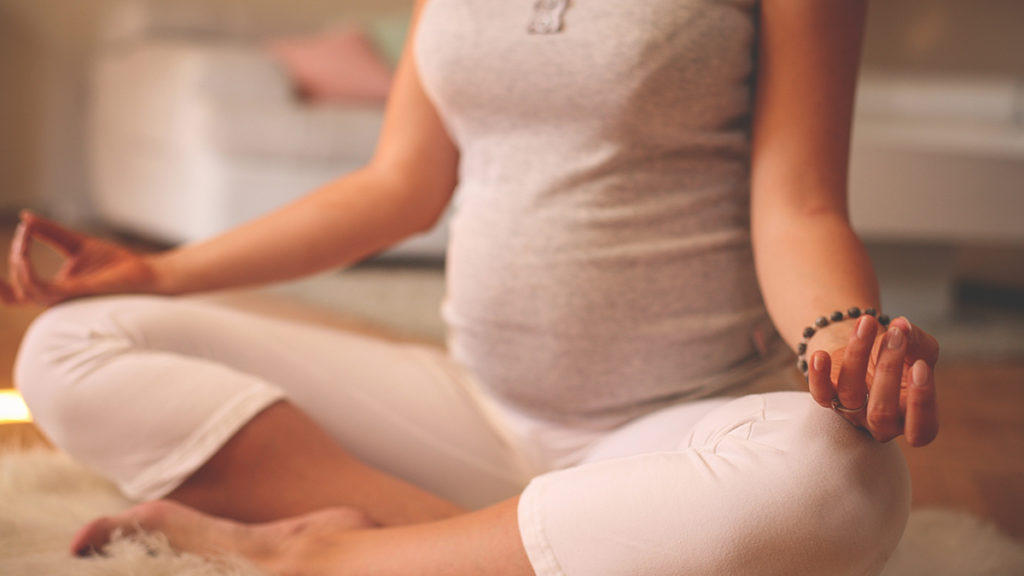 Walking, riding a bike, elliptical and step machines, and yoga are all great options to incorporate in your routine during pregnancy.  Swimming is especially nice as the buoyancy of the water helps to take the pressure off the joints which are constantly compressed with the growing weight added to the body.
If you wish to run or participate in heavy lifting or high impact sports, monitor how you're feeling and titrate your level down, if needed, as your pregnancy progresses.
Please consult your doctor regarding any exercise programs you wish to undertake.

Relaxation
Parental mood and well-being are also important. Classical music, essential oils, massage, and acupuncture are great options that promote relaxation.
When the body is relaxed, vaso-dilation occurs and the Qi flows; this happiness is believed to be "translated" into the growing baby.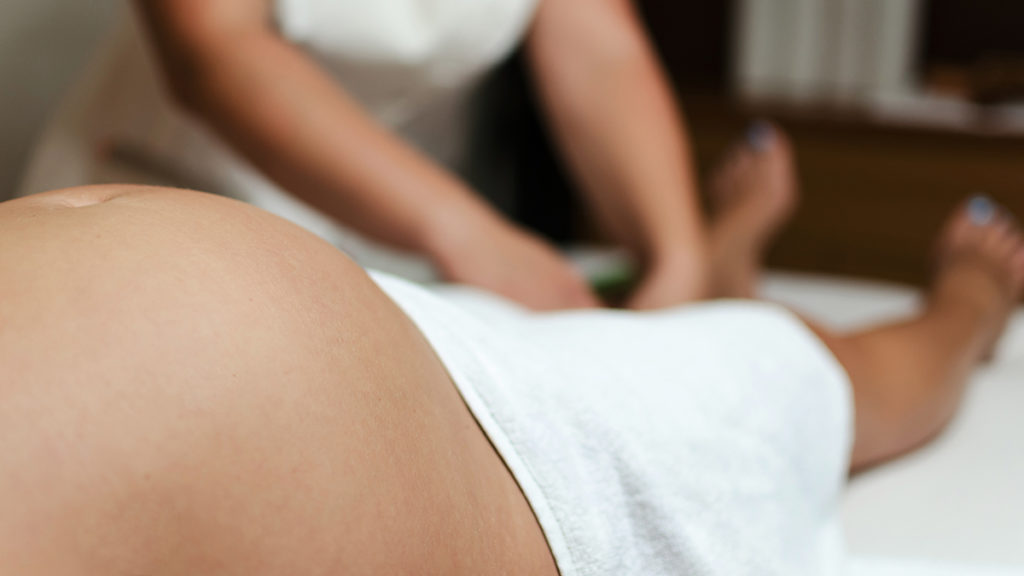 Developing and building a healthy routine during conception and pregnancy is well worth the effort. What you discover about nutrition, eating, exercise and relaxation will all be a wonderful training ground for when the baby arrives.
Furthermore, the foundation you are creating now will help you structure your schedule and stay committed to health basics when demands for your time increase after your baby arrives. Your child(ren) will benefit through every stage from your implementation of these important building blocks for health and happiness.
Developing healthy routines now is a great opportunity to give your child a valuable gift that will influence them into their adult life.
More than anything, please know that It is never too late to make valuable shifts for a healthy routine. Start small with one choice that feels more accessible and continue from there. Routines are built over time and your effort pays off in the short and long-term. Each day is a new opportunity to practice health and well-being.
If you're looking for support on your health journey, I welcome the opportunity to get to know you and explore the ways Acupuncture and Oriental Medicine may support you.

---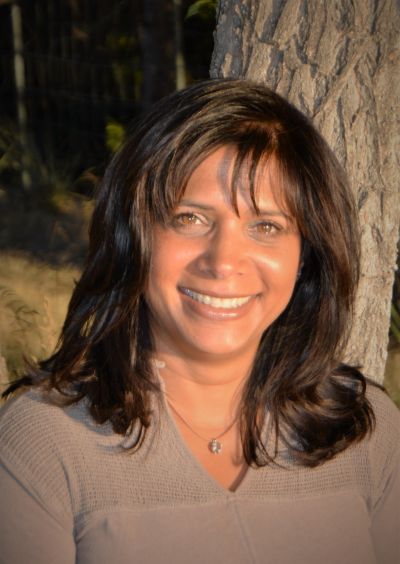 Jennifer Ulman, L.Ac. is a nationally certified and licensed Acupuncture and Oriental Medicine practitioner based in the greater Denver area. She combines deep intuition and extensive training to build ongoing relationships with her patients. She hails from Canada originally and spends her free time in her local yoga studio and with her husband, two kids, and energetic dog in the beautiful outdoors Colorado has to offer.